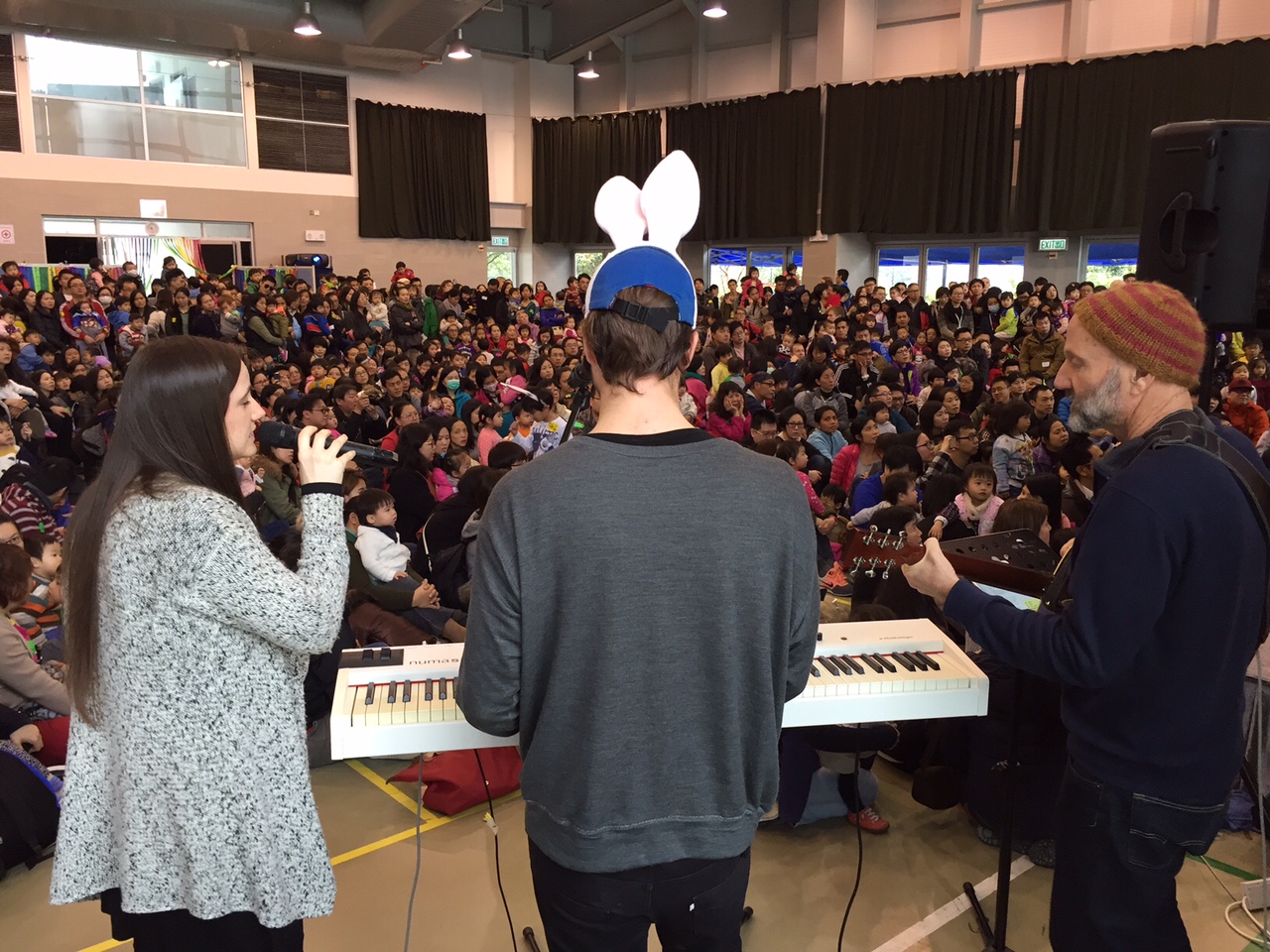 Just got back from a 17-day trip to St. Stephen's Society in Hong Kong.  Here is what I saw and absorbed and want to live: 
  
1.  A Culture of extreme generosity. Everyone is generous to everyone else.  They demonstrate the maxim: Give and it will be given to you. 
2.  Close community.  Sharing life, friendship, laughter, breaking bread together day-by-day. 
3.  Helping the poor...lifting up the downtrodden…freeing the oppressed…welcoming the outcast.  A few hundred people living with them in different properties around Hong Kong—from teenagers to the elderly. 
4.  A steady stream of people coming to Christ. Example:  Their "Go Kids" program welcomed around 1,000 mostly non –Christian parents and toddlers on Good Friday, for worship, a chance to receive Christ and games for the kids. (see picture above with my son and daughter, Jessica and Ben)
5.  Healings and deliverance from demonic oppression. 
6.  A very strong emphasis on worship and the Bible. 
7.  Slow steady growth of this ministry began by Jackie Pullinger 50 years ago, now with affiliate communities in several other nations. 
  
It really does look like the gospels and the book of Acts. 
  
How I will try to follow this example: 
1.  1 day at a time 
2.  1 person at a time 
3.  Don't let my life get too busy and cluttered with things that don't really matter.